Clarice is a television series currently being developed by the Lifetime network.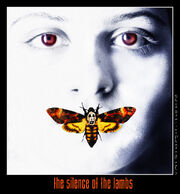 Unlike NBC's Hannibal series, Clarice will not feature Thomas Harris' legendary characters Hannibal Lecter or Detective Will Graham. Instead, it will focus on the story of FBI agent Clarice Starling, a character made famous by Jodie Foster in The Silence of the Lambs.
Development of this show is highly driven by Lifetime President Nancy Dubuc's desire to keep the newly rebranded network focused on strong female leads rather than damsels in distress.
The future of the series is uncertain as there have been no further updates.
In May 2012, Lifetime announced that they were developing a television series centered on Clarice Starling after her graduation from the FBI academy, titled Clarice, which was to be produced by MGM. The project did not go forward.
In January 2020, it was announced that Alex Kurtzman and Jenny Lumet would develop another Clarice Starling series for CBS as a sequel to The Silence of the Lambs set in 1993. On February 26th, 2020, Australian actress Rebecca Breeds was cast as Starling.
Community content is available under
CC-BY-SA
unless otherwise noted.