Clarice
is a television series currently being developed by the Lifetime network.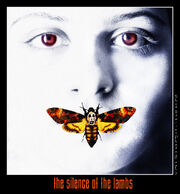 Unlike NBC's Hannibal series, Clarice will not feature Thomas Harris' legendary characters Hannibal Lecter or Detective Will Graham. Instead, it will focus on the story of FBI agent Clarice Starling, a character made famous by Jodie Foster in The Silence of the Lambs.
Development of this show is highly driven by Lifetime President Nancy Dubuc's desire to keep the newly rebranded network focused on strong female leads rather than damsels in distress.
The future of the series is uncertain.