Welcome to Hannibal Wiki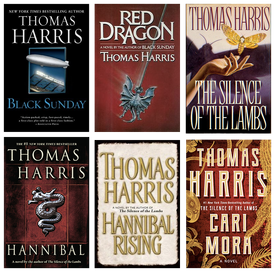 We are a collaborative encyclopedia focusing on the work of Thomas Harris, an American author best known for a series of best-selling suspense novels about his most famous character, cannibalistic serial killer Dr. Hannibal Lecter.
The first novel to feature Hannibal Lecter was Red Dragon, which sees the character in a more secondary role while Will Graham works on the Tooth Fairy case. The book was followed by The Silence of the Lambs, in which Lecter meets Clarice Starling as she investigates Buffalo Bill; Hannibal, continuing the relationship between Lecter and Starling; and Hannibal Rising, a prequel novel that explores Lecter's origins.
Aside from including information from the novels, this wiki also covers all five Hannibal Lecter film adaptations, many of which famously featured Anthony Hopkins in the role; Harris' books outside of the franchise (Black Sunday and Cari Mora); the television series Hannibal, starring Mads Mikkelsen as Lecter and Hugh Dancy as Will Graham; and new series Clarice, which premiered on February 11, 2021 and is now airing.

WARNING: There is a Wendigo about, looking to haunt unwary readers!
The Hannibal Wiki is currently updating as much information as possible about the television show, novels, and movies. If you are not up to date on the most recent details, you should be wary of which page you plan to visit.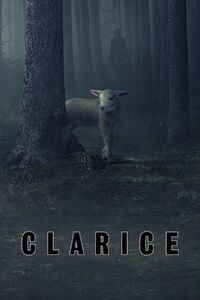 Clarice TV series
Clarice is an American psychological horror television series created by Alex Kurtzman and Jenny Lumet. It is based on The Silence of the Lambs, by Thomas Harris, and stars actress Rebecca Breeds as Clarice Starling.
The series presents a deep dive into the untold personal story of Clarice as she returns to the field in 1993, one year after the events of the novel. Brilliant and vulnerable, Clarice's bravery gives her an inner light that draws monsters and madmen to her. However, her complex psychological makeup that comes from a challenging childhood empowers her to begin to find her voice while working in a man's world, as well as escape the family secrets that have haunted her throughout her life.
Novels
Film Adaptations
This is a wiki that aims at creating a complete collection of content related with Thomas Harris' novels, as well as from the film and television adaptations.



We currently have a total of 519 pages, but are always looking for help to continue growing. If you are a fan, feel free to sign up for a free account and start contributing with us!
Featured Article

Will Graham is the main protagonist of NBC's Hannibal. He is a criminal profiler and hunter of serial killers, who has a unique ability he uses to identify and understand the killers he tracks.
Originally teaching forensic classes for the FBI, he was brought back into the field by Jack Crawford and worked alongside Hannibal Lecter to track down serial killers.
News