Welcome to Hannibal Wiki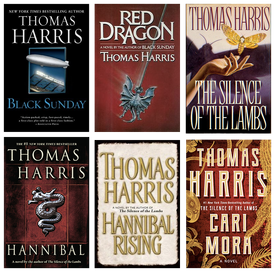 This wiki focuses on the work of
Thomas Harris
, an American author best known for a series of suspense novels about his most famous character, the serial killer
Hannibal Lecter
.
Harris published his first novel, Black Sunday, in 1975. His next four books following that were those featuring Lecter: Red Dragon, The Silence of the Lambs, Hannibal, and Hannibal Rising. His latest book is Cari Mora, released in 2019.
His Hannibal Lecter series has been adapted into five films, as well as television series Hannibal (2013—2015), and the upcoming Clarice, set to premiere in late 2020.

WARNING: There is a Wendigo about, looking to haunt unwary readers!
The Hannibal Wiki is currently updating as much information as possible about the television show, novels, and movies. If you are not up to date on the most recent episode, "The Wrath of the Lamb", the latest novel, "Hannibal Rising", or the Bryan Fuller Twitter updates, you should be wary of which page you plan to visit.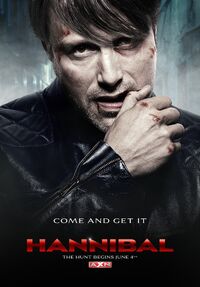 Hannibal TV series
Hannibal is an American psychological thriller–horror television series created by Bryan Fuller and based on Thomas Harris' novels Red Dragon, Hannibal, and Hannibal Rising, focusing on the budding relationship between FBI criminal profiler Will Graham and Dr. Hannibal Lecter, a forensic psychiatrist destined to become Graham's most cunning enemy.
The series started airing on NBC in 2013 and consisted of three 13-episode seasons. Despite achieving critical acclaim and notoriety within the horror genre, it was canceled in 2015 due to low ratings, though its cast and crew have expressed being on board with an eventual return.
Novels
Film Adaptations
This is a wiki that aims at creating a complete collection of content related with Thomas Harris' novels, as well as from the film and television adaptations.



We currently have a total of 47 pages, but are always looking for help to continue growing. If you are a fan, feel free to sign up for a free account and start contributing with us!
News
Featured Article

Will Graham is the main protagonist of NBC's Hannibal. He is a criminal profiler and hunter of serial killers, who has a unique ability he uses to identify and understand the killers he tracks.
Originally teaching forensic classes for the FBI, he was brought back into the field by Jack Crawford and worked alongside Hannibal Lecter to track down serial killers.
Poll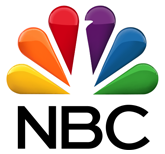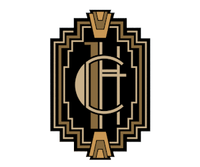 Community content is available under
CC-BY-SA
unless otherwise noted.